Roof Repairs, Paint & Restoration
If you are searching for roof repairs, roof restoration and roof painting, on both roof tiles and metal roofs, we are the experts. Call Made Easy Vacuum Gutter Cleaning on 0488 996 092 to discuss your needs.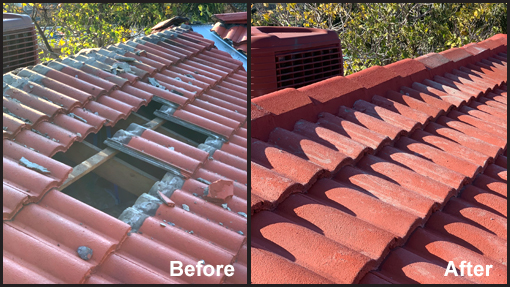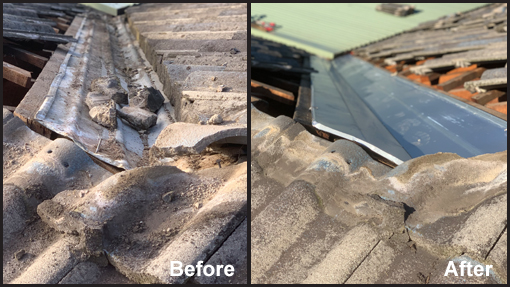 Roof Restoration Melbourne, Gippsland and Bass Coast
No matter what size the job, big or small, our team of professional and qualified roofers will have your roof repaired quickly and at a great price. Every homeowner or landlord for a domestic or commercial property will be able to afford.
Restoring your old and tired roof won't just bring it back to its glory days, it can also increase the value of your home and most importantly it will prevent any leaks or further damage. Depending on the size of your home, restorations can take up to 1 to 2 weeks. Our team can restore both terracotta and cement tiles and ensure that your restored roofing will last you for many years to come.
Your roof is one of the most important parts of your home, which is why you should only choose a reliable and certified tile roof restoration specialist. Our clients choose us, because they know we only offer expert services that our clients can afford. Our team is Fully qualified and we only use Australian standard safety equipment. We never cut costs and only employ qualified tradespeople to ensure you get the high quality services you expect, every time.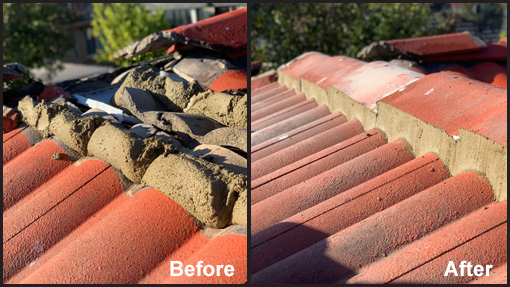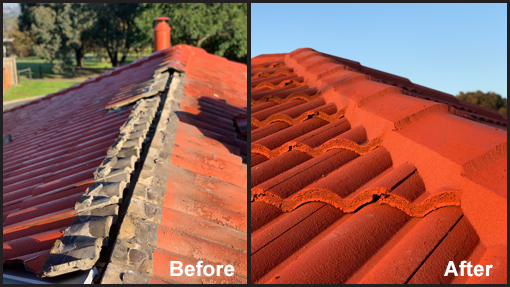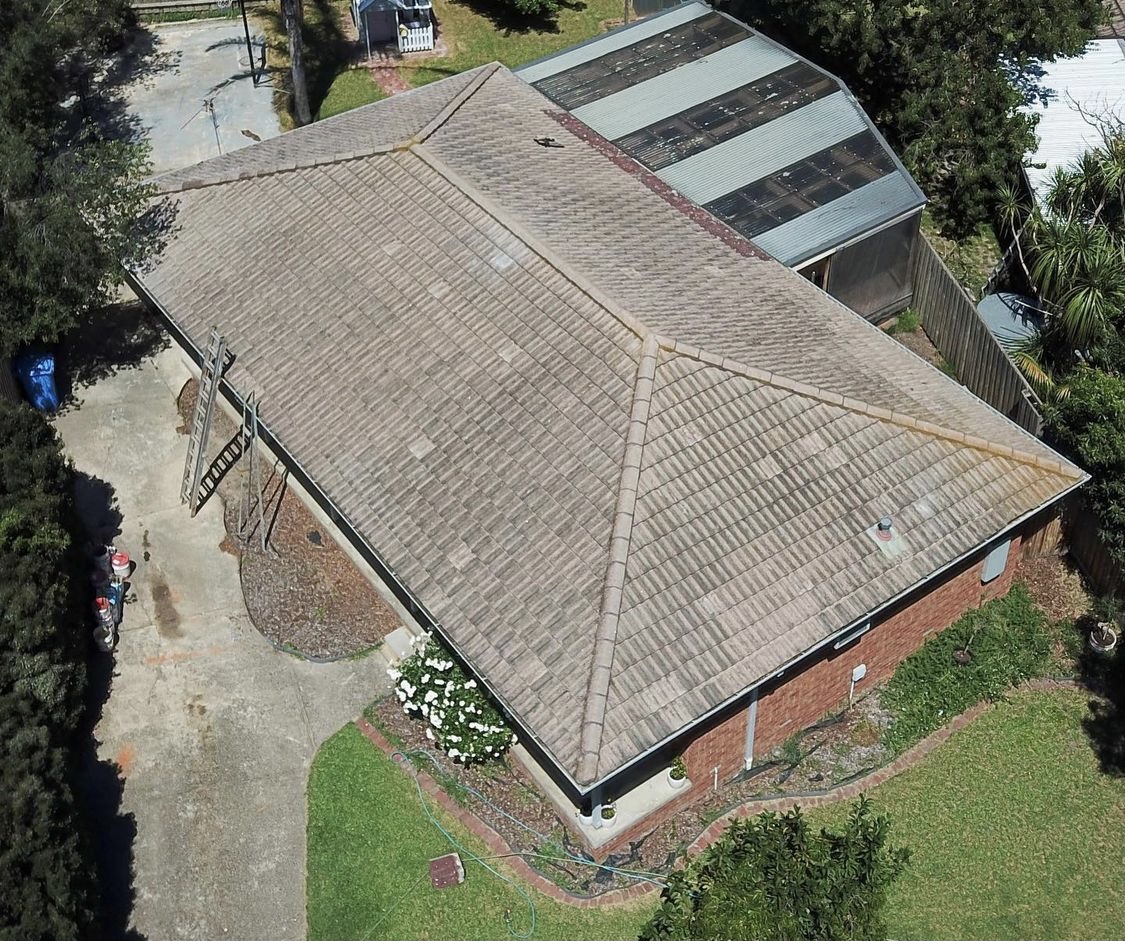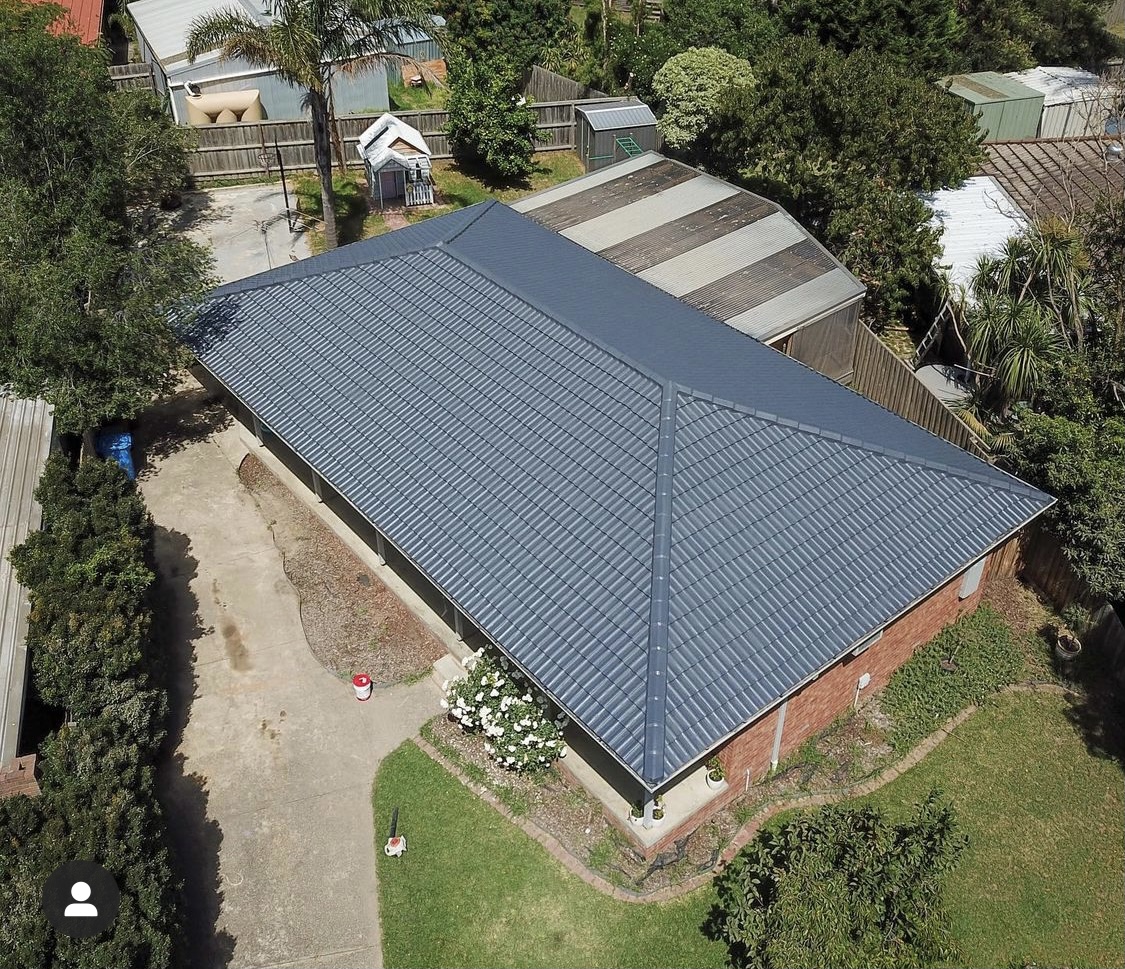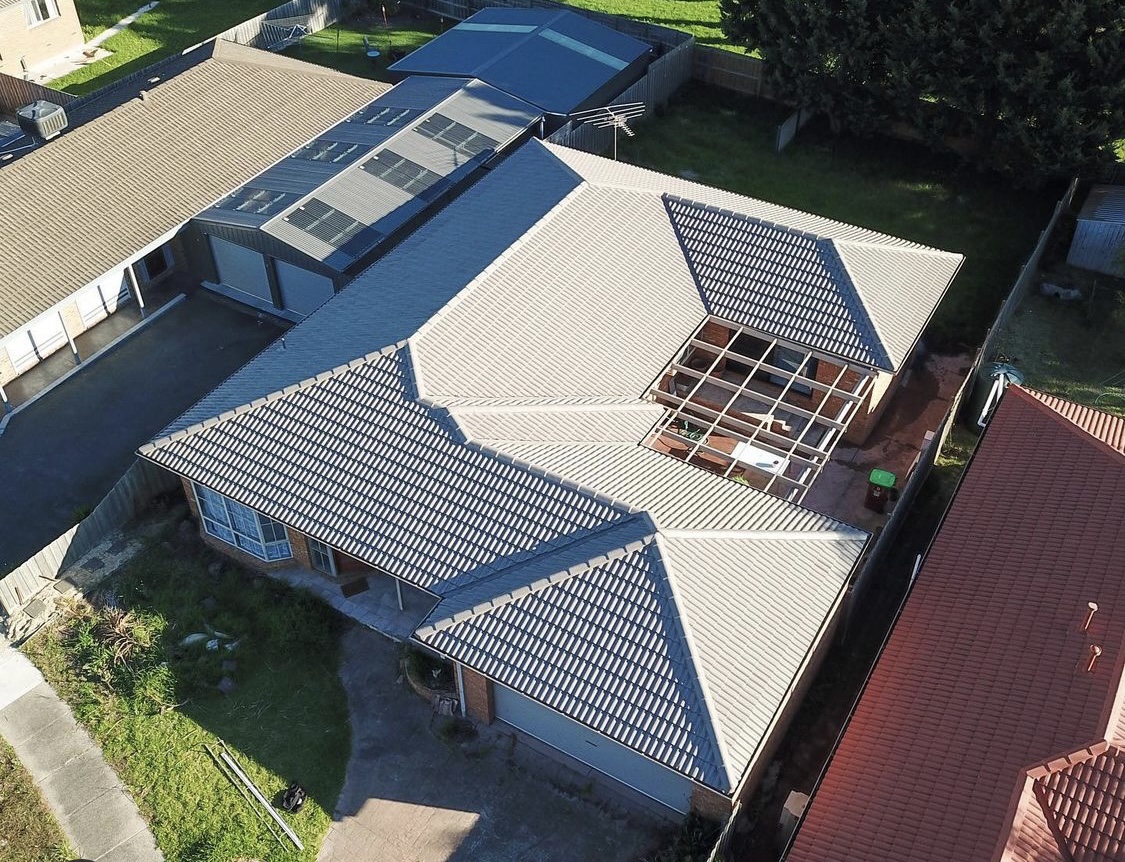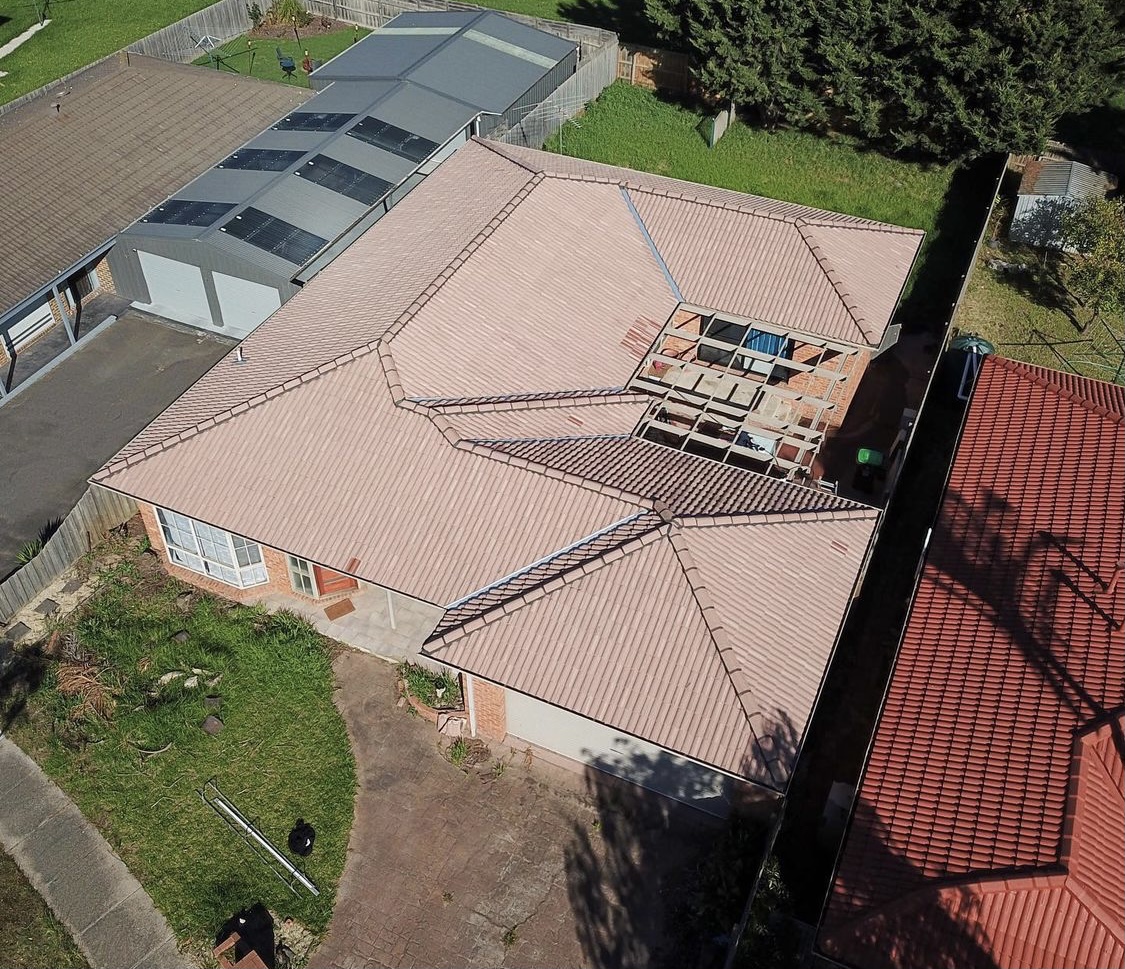 The Restoration Process
Every tile roof restoration project can include the following, cleaning tiles and removing moss, lichen, dust and debris. We also pressure wash the roof, replace broken tiles, remove old mortar when necessary, apply sealer and colour coating. This process is designed to increase the durability of your tiles as well as give them a rejuvenated appearance.
Increasing the aesthetics of your tiles not only protects your home, but also adds value to your property. Clean, well-cared for roofing is something many home buyers will look for. The less maintenance a home requires, the more appealing it becomes to many buyers. Why not choose a cost-effective way to increase the value of your property with a simple restoration? For long lasting roofs, choose our team of experienced and highly skilled tradesmen.
The Paint Process  – 4 Coat System.
Primecrete Primer
Essential for adhesion of the coating system, surface sealer that reduces the absorption loss of subsequent finishes..
Apply on pressure washed, clean & dry surface
1 coat
Duramembrane
Coloured Coating to revive existing colour or new look to roof. 100% acrylic. Specifically designed to restore, rejuvenate and seal old and aged roofs to revive existing colour or to a new colour. It dries to a semi-gloss coloured finish. It is a highly durable flexible finish, formulated for excellent resistance in Australian and Tropical weather.
18L Tint Base in 20L pail mixed with 2L Colour Tint Pack
Apply on primed or level coat surface
3 coats
Please see below the colours avalible.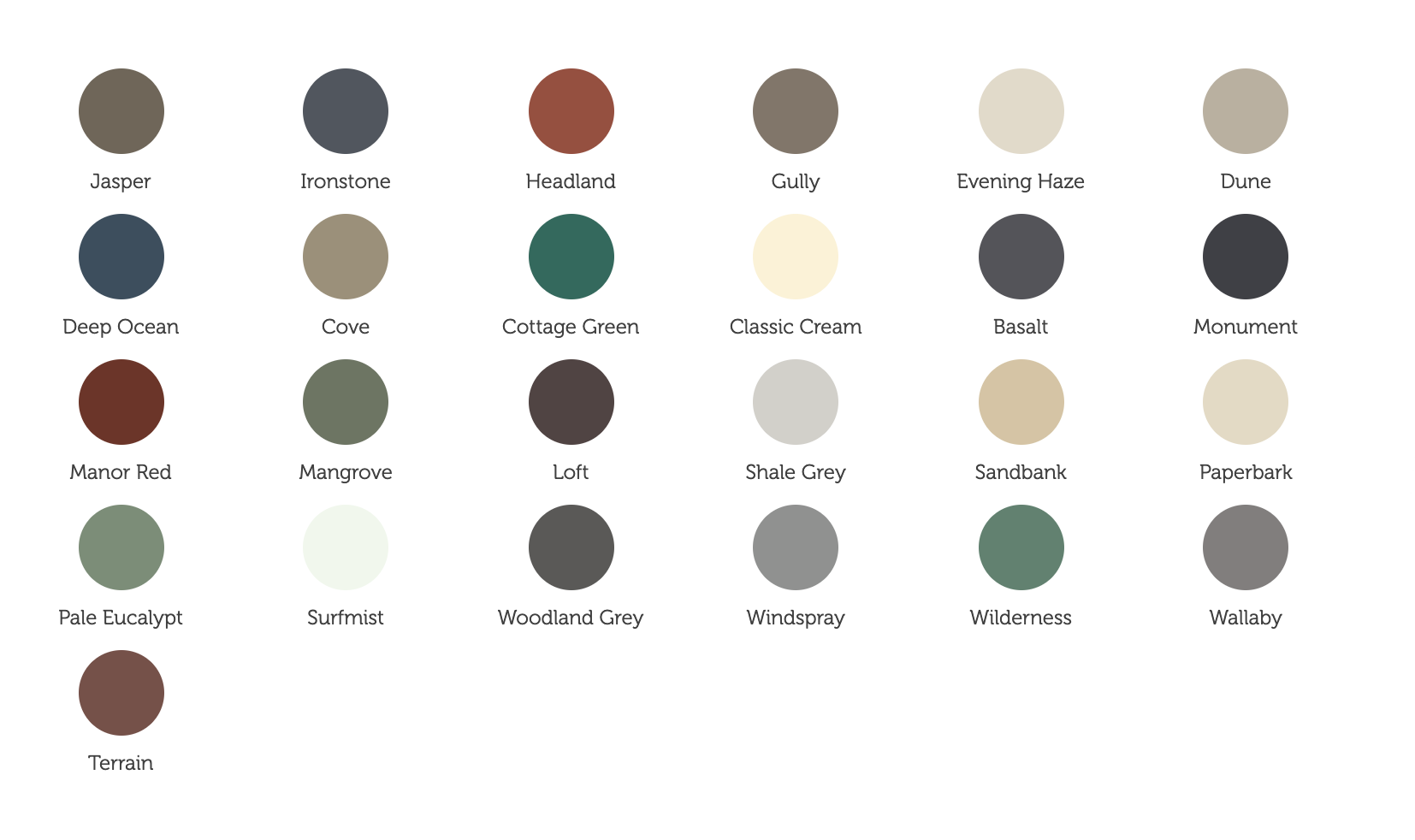 Contact Your Local Roof Repairs Specialist Today
From roof restoration, re-pointing of ridge caps & valley area, replacing broken roof tiles, and anything roof related, Made Easy Roofing can provide professional, fast and affordable assistance with roof repairs & restoration in Melbourne, Gippsland, Bass Coast, Mornington Peninsula areas.
Call us now on 0488 996 092 or request a call back for a roof repair quote to find out the cost to repair a roof with no obligation. Our experienced and qualified team are happy to answer any questions you may have.
Contact Made Easy Roofing Today
Contact Made Easy Roofing Today
Call Made Easy Roofing
for a solution to your roof problem.
Instant quote, great service and a competitive price. Highly recommend.
Very professional service and extremely quick, would recommend these guys to anyone.