Contact Made Easy Roofing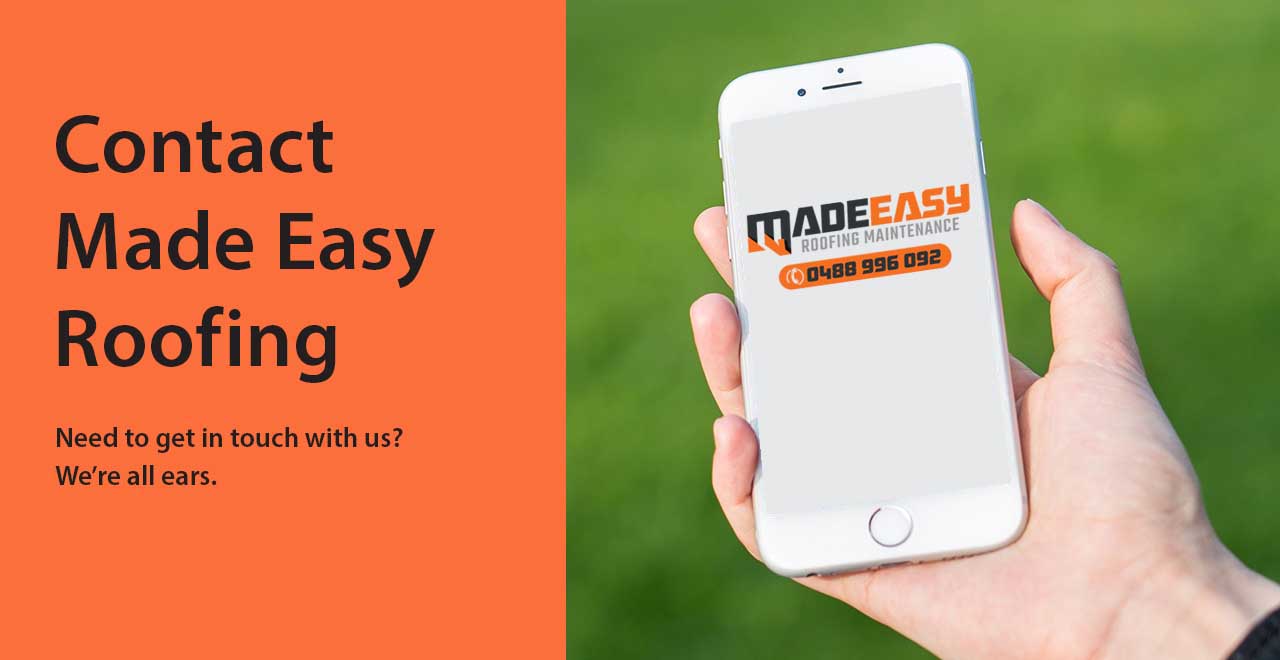 Contact Made Easy Roofing Today
Service locations:
All suburbs of Melbourne
Melbourne
Gippsland
South Gippsland
Bass Coast
Northern Suburbs
Eastern Suburbs
South Eastern Suburbs
Mornington Peninsula
and more
Business Hours
Mon – Fri: 7 am – 7 pm
Sat: 7 am – 5 pm
Sun: By Appointment Only
Brilliant system. The vacuum clean was so fast and absolutely no mess and no waste of water. Beau did my double storey home in 30 mins flat and advised afterwards of some roof tile maintenance. He came back the second time and I got him to clean my solar panels as well. Again, took less than 30 mins. He showed up on time, finished the job neat and tidy. With the crazy weather we have had, I feel so much better knowing gutters are clean and roof is in excellent condition. Beau showed up right on time both times. Highly recommend this.
From the moment I contacted Beau at "Made Easy Vacuum Gutter Cleaning" via Facebook I felt like I had made the right decision. Beau was able to book our appointment quickly and gave an estimate before arrival. He showed up promptly and looked over the property to confirm the quote and ensured I was communicated and agreed before proceeding. Very impressed with the professionalism and speed that Beau delivered. Our gutters are now nice and clean. I can't recommend Beau enough- he was lovely to deal with and very fair in cost. We will be using Beau/MEVGC again.