Guard Guard Protection Mesh
Did you realise the damage flooding and ember attacks can do to your property and the dangers they cause? Are you sick of birds and other vermin nesting in your roof, creating loud noise and a disgusting mess? Are you aware of the risk you take when you climb up a ladder to clean out your gutters yourself?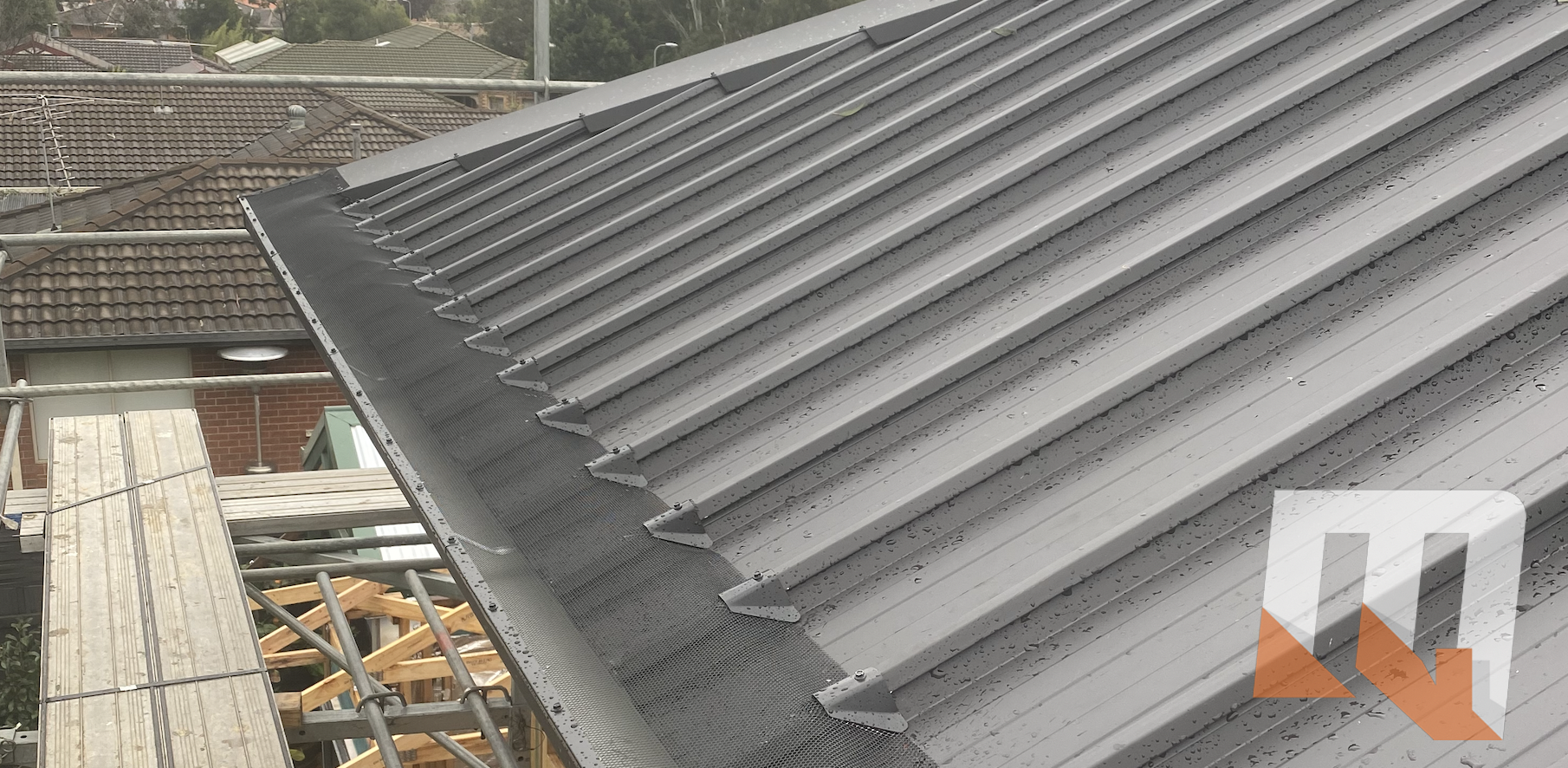 Eliminates The Risk Of Broken Bones, Spinal Injuries Or Death From Cleaning Out Your Gutters
Thousands of Australians are rushed to hospital every year after falling from ladders with broken bones, spinal injuries, and even brain damage. What's worse is around 20 of these people die every year. Who would take care of your family if something happened to you?
With our gutter guards you'll most likely never have to clean out your gutters again, so you'll avoid the unnecessary risk of fatal injuries. In the unlikely event your gutters ever do need a clean, we can do it for you at a discounted rate.
The aluminium mesh we provide our customers is powder coated so it will not rust or burn. Made Easy Roofing Gutter Guard aluminium mesh complies to the Australian standards of building in bushfire prone areas. It is also the best choice if you are looking for a bird proofing and vermin proofing solution as it cannot be pulled away, or chewed through like some of the other products available on the market.
We only use Australian made Materials.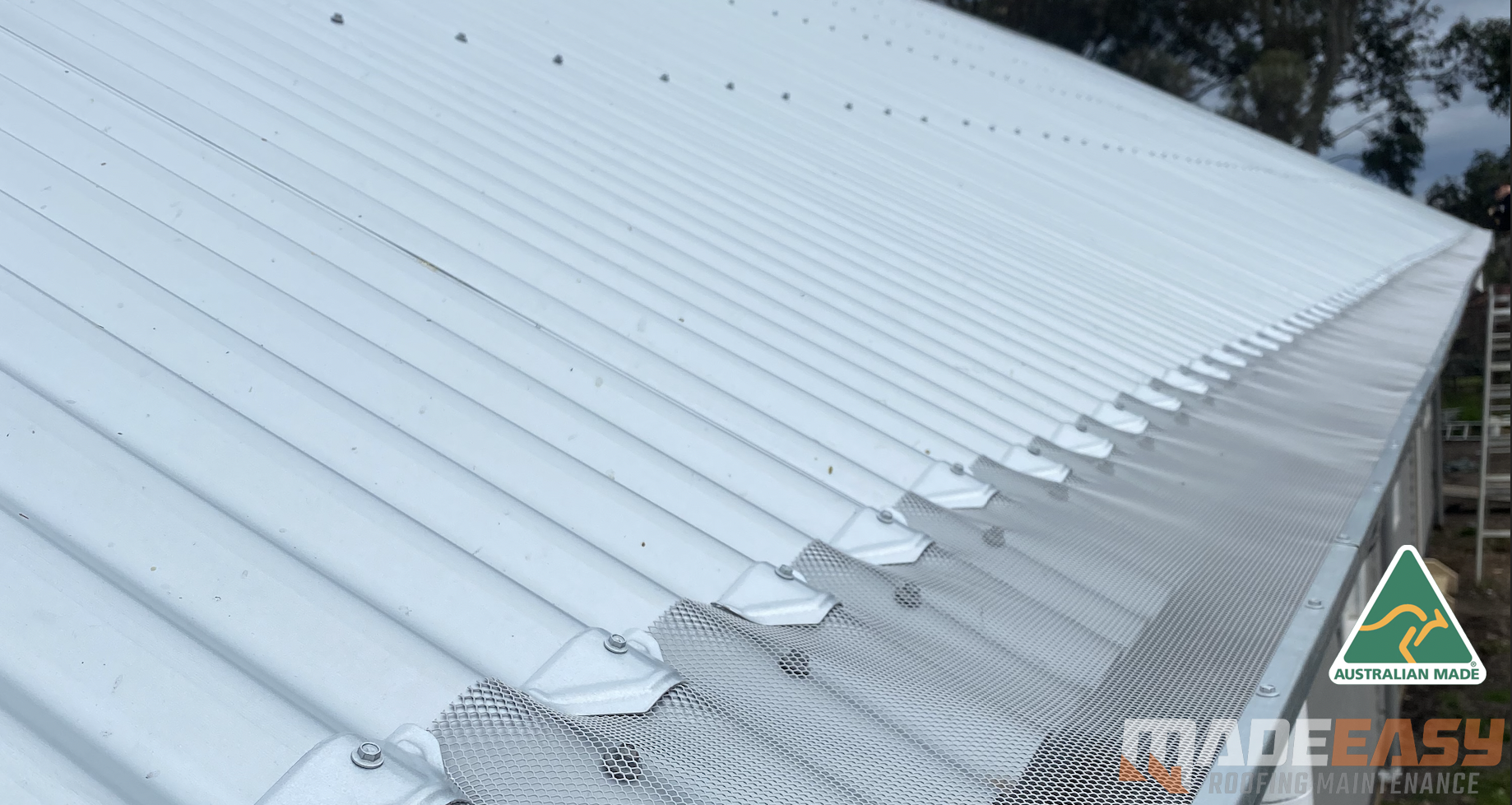 Gutter Guards Protect Your Home And Your Family From Fire Threats And Water Damage
Leaves, branches and debris pose huge risks to your home and everyone inside. The harsh Australian weather quickly dries out leaves and creates an alarming fire risk. All it takes is a stray spark from a barbeque, bonfire or cigarette and your house can go up in flames. Blocked gutters can also cause $10,000+ of water damage to your ceiling, walls and possessions.
Our high-quality gutter guards prevent leaves and debris from ever entering your gutters. This way you can sleep easy knowing your home and family are safe from the risks.
Guard Your Gutters And Protect Your Home From Fires, Floods And Invading Pests
Contact Made Easy Roofing Today
Contact Made Easy Roofing Today
Call Made Easy Roofing
for a solution to your roof problem.
Excellent service from start to finish. Danny and Beau did a great job, starting with the vacuum and clean, even advising us on a plumbing issue as well. Came on Sunday and re-coloured our whole roof for a great price. All done very quickly and efficiently and we would highly recommend their services.s.
Best customer service experience I have had. Beau was great, got a message he would be there in 13 minutes and he was dead on time. Went above and beyond what most people would have done regarding the job with no fuss whatsoever. Highly recommend.